0 Isaac Murphy - Kentucky Derby Legend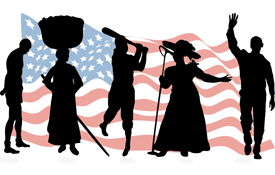 Saturday, May 6, is the first leg of horse racing's triple crown - The Kentucky Derby.
The Derby, The Preakness, and the Belmont Stakes are the three biggest races of the year.
A true pioneer, Isaac Murphy was the first jockey to win three Kentucky Derbies (1884, 1890, 1891). An African American with an outstanding horse racing record of 628 wins in 1412 races.