0 James Weldon Johnson's Community Connection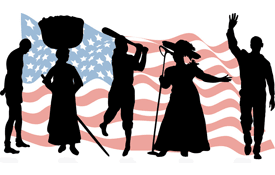 James Weldon Johnson, (1871-1938), wrote the famous poem, "Lift Every Voice and Sing" - now known as The Negro National Anthem.
He wrote several books and poems, including, The Autobiography of an ex-Colored Man, (1912), and Negro American, What Now? (1934).
Johnson collaborated with his brother to write hundreds of songs. Many of these tunes were featured on Broadway.
He was the first African American admitted to the Florida Bar, marking another of his numerous accomplishments as a contributor to black history.
President Teddy Roosevelt appointed Johnson U.S. Consul to Venezuela and Nicaragua in 1906. Johnson joined the NAACP in 1916, and became Executive Secretary of the organization in 1920.