0 Jerome Ringo - Earth Day Environmental Leader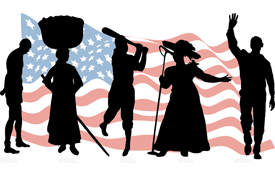 Saturday, April 22, is Earth Day. When the first Earth Day was celebrated in 1970, protection of the environment was not an activity automatically associated with people of color in general, and African Americans in particular.
Thirty-six years later, black history people are making contributions in all sectors of society, including the environmental movement.
In 2005, Jerome Ringo was elected Chairman of the Board of the National Wildlife Federation, the largest conservation environmental organization, with over 4 million members.
Ringo is the first African American elected Chairman of the Board of the NWF. The National Wildlife Federation has been dedicated to protecting America's wildlife since 1936.
An Earth Day salute to Jerome Ringo.