0 Jesse Owens Historic Sprint for Gold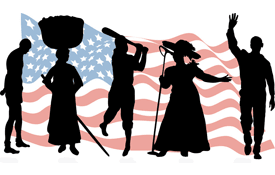 Seventy years ago on August 9, 1936, Jesse Owens made history in Berlin, Germany.
A member of the U.S. Olympic team, Owens became the first American to win four gold medals.
The outstanding track and field star excelled in the:
100 meter dash
200 meter sprint
400 meter race
Broad jump
Relay team
From Oakville, Arkansas, Owens grew up in Cleveland, Ohio. He was a stand-out on Ohio State's track team.