0 Joe Frazier Legacy: Top 5 Boxing Champion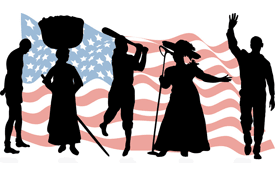 Smokin' Joe Frazier, who died on November 7, 2011, defeated Muhammad Ali in 1971 to become the undisputed heavyweight boxing champion of the world.
Frazier trained and developed as a boxer in Philadelphia, Pennsylvania.
He won three Golden Glove titles (1962 -1964). Joe also won the gold medal for boxing at the 1964 Tokyo Olympic Games.
Muhammad Ali, born Cassius Clay on January 17, 1942, won an Olympic gold medal in Rome as a light heavy weight in 1960. He defeated Sonny Liston in 1964 to win the heavy weight championship for the first time.
Ali won the crown again in 1974 by beating George Foreman. "The Greatest" became the first in boxing history to win the heavy-weight title three times when he took out Leon Spinks in 1978.
Ali refused to be drafted into the U.S. Army (he was a conscientious objector on religious and moral grounds). He was stripped of his first title in 1967.
Five time World Middleweight boxing Champion "Sugar" Ray Robinson won the title for the first time by defeating Jake La Motta on February 14, 1951. Robinson lost and regained the crown during the 1950's, winning it for the fifth time on March 25, 1958 beating Carmen Basilio.
Michael Gerald Tyson turned professional in 1985. He stopped WBC champion Trevor Berbick in the second round in 1986 to become the youngest heavyweight champion in history at age 20.
Tyson defeated Larry Holmes, Tony Tubbs, Frank Bruno, Carl Williams, and Michael Spinks early in his career. Later, Tyson would lose to James "Buster" Douglas. Tyson reclaimed the WBC and WBA titles in 1996.
In 2002, Mike suffered an eighth-round knockout in an unsuccessful title bid against Lennox Lewis. When Mike Tyson retired in 2005, he had 50 wins, 6 loses, and 2 ties with 44 knockouts.
Named "Fighter of the Century," in 1960, Joe Louis Barrow was a boxing folk hero. He was known as "The Brown Bomber" when he stepped into the ring. Born in Lafayette, Alabama (1914), Lewis worked his way up the ranks to become a contender.
He captured the heavyweight championship in 1937, and defended his title 25 times. Lewis was champion from 1937-1949. He's the only champion to defend boxing's top title while in the military, and during war.
Listen to the BlackHistoryPeople.com production of Joe Louis' historic fight.