0 Langston Hughes Writes Weary Blues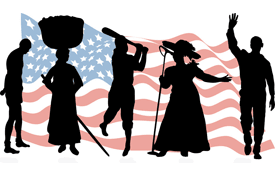 Playwright, novelist, poet, and composer Langston Hughes, (1902-1967), hails from Joplin, Missouri.
Hughes' eloquent prose is considered some of the very best work of any writer in the first half of the twentieth century.
He wrote his first poems in high school. Hughes traveled extensively abroad before winning his first poetry contest in 1925.
"Weary Blues" was his first published poem in 1926. His first novel was published in 1930, Not Without Laughter.