0 Last Minute Black History themed Gift Idea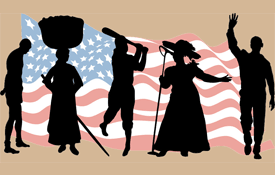 With just a few short days until Christmas, time is running out to select those last minute stocking stuffers.
Electronic delivery is a great option right now, as you can avoid the malls, crowds, express shipping charges, and select great gifts instantly in seconds, 24 hours a day.
One hot idea is to download software, then burn it on to a CD. You get to personalize and customize the jewel case, packaging, gift message, etc.
For those on your list who will appreciate discovering a wealth of wonders about black history, I recommend the information packed DVD: Empower Encyclopedia Salute To Black History. It's a great gift.
2018 DVD update: It's no longer being distributed, but 17 copies remain. We may release it again in the future or use it for a special promotion.