0 Lorraine HansBerry A Raisin In The Sun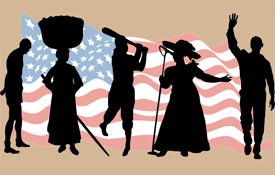 Playwright Lorraine Hansberry's "A Raisin In The Sun" won the New York Drama Critics Circle Award when it was first produced in 1959. It was a ground breaking work by an African American playwright.
This realistic portrait of black life has been made into a movie twice, first in 1961 starring Sidney Poitier and Ruby Dee, and in 2008 featuring Sean Combs and Phylicia Rashad, among others. Watch and listen to the video.