0 Marian Wright Edelman - Children's Champion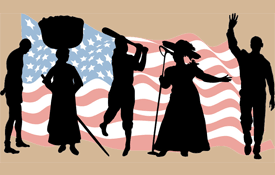 Here's a quick review of an important woman who has dedicated her life to the cause of helping others...
Social activist and Children's Defense Fund founder Marian Wright Edelman hails from Bennettsville, South Carolina.
Despite the racial segregation and poverty of 1939 when she was born, her parents encouraged her as a young girl to overcome these odds.
Marian attended Spelman College, the first college for black women in the USA. In the next phase of her life, she proudly served in the Atlanta, Georgia office of the NAACP, an assignment that inspired her to become an attorney.
Edelman graduated from Yale Law School in 1963, and in 1965, she became the first African American woman to pass the bar in Mississippi.
Marian also distinguished herself by serving as the Director of the Center for Law and Education at Harvard University.
She began the non-profit Children's Defense Fund (CDF) in 1973. CDF is a strong contemporary national voice for children.
The Children's Defense Fund secured the 1990 Act for Better Child Care, dedicating over $3 billion in funds for improving day-care facilities and other programs to help poor children.
Marian Wright Edelman's awards include:
The Albert Schweitzer Humanitarian Prize
The Heinz Award
The Ella J. Baker Prize
The Presidential Medal of Freedom.
She was also a MacArthur Foundation Prize Fellow, and has served on the Board of Trustees of Spelman College.
Marian has written many articles and books, including "The Measure of Our Success: A Letter to My Children and Yours" (A number 1 New York Times best-seller).