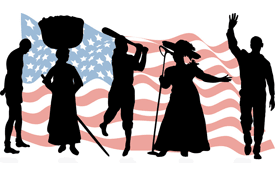 Happy New Year!
Martin Luther King Day is January 15. This year, the holiday falls on his actual birthday.
To raise awareness of the campaign to make his birthday a national holiday in the USA, I proudly secured the license plate "King 15" several years before Congress passed the law.
Unfortunately, today I'm asked by clueless citizens if my license plate refers to a gang!
How much do you know about Martin Luther King Jr.?
Go to our website, Black History People Quiz, and add a simple question with the correct answer about the life of MLK.
I will select the best submissions between now and January 16. Winners will receive a free copy of our black history software, "Empower Encyclopedia."
You must submit both your question with the correct answer to be eligible to win.
All winners will be contacted by email, so make sure you use your correct email address. Good luck.
2018 update: We completed recreated/updated BlackHistoryPeopleQuiz.com in 2014. The new site no longer accepts posted questions and answers.