0 MLK DC Memorial Fund gets closer to Goal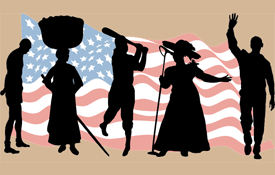 February 2007 was the best fundraising month yet for the Martin Luther King Jr. Washington, DC National Memorial.
Harry Johnson, President and Chief Executive of the memorial's foundation is asking everyone, including school kids, to get involved in the effort to raise the $100 million dollars needed to build and maintain the memorial on the national mall.
On February 27th, the National Association of Realtors announced a $1 million donation, bringing the total value of gifts raised from all sources to $78 million dollars.
Last week, I donated copies of the Empower Encyclopedia Salute to Black History DVD to a silent auction, sponsored by a major media organization, with all proceeds going to the King Memorial fund.
The Martin Luther King Jr. Memorial is scheduled to open in 2008, facing the Jefferson Memorial, on the banks of the Tidal Basin.