0 Muhammad Ali Lands Living Legend Honor from Africa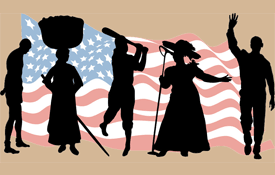 Muhammad Ali has been honored as a "Living Legend" by the Economic Community of West African States (ECOWAS), and the Ghanaian based African Communications Agency (ACA).
"The Greatest" is a 2007 inductee into the ECOWAS Hall of Fame.
Ali's African connection dates back to 1974, when he faced George Foreman in Kinshasa, Zaire for the "Rumble in the Jungle."
Mr. Ali accepted his award by telephone from the United States during an elegant awards banquet held at the Nicon Hilton Hotel in Abuja, Nigeria.
Dr. Erieka Bennett, Vice Chairman of the ACA and founder of the Diaspora African Forum proclaimed "we are honored to celebrate the life of Muhammad Ali."
Accepting the award, a grateful Ali declared "this tribute is especially meaningful to me as we celebrate Black History Month here in America."
Past ECOWAS Living Legend Award recipients include:
Nelson Mandela (former South African President)
Kofi Anan (former United Nations Secretary General)
Dudley Thompson (former Jamaican Ambassador to Nigeria)
Ruth Sando Perry, (former President of Liberia)
Professor Wole Soyinka, (Nigeria)
Dr. Babacar Ndiaye (former President, African Development Bank)
Dr Bamanga Tukur (former Nigerian Minister of Industry)
Muhammad Ali, born Cassius Clay on January 17, 1942, won an Olympic gold medal in Rome as a light heavy weight in 1960.
He defeated Sonny Liston in 1964 to win the heavy weight championship for the first time. Ali won the crown again in 1974 by beating George Foreman.
"The Greatest" became the first person in boxing history to win the heavy weight title three times when he took out Leon Spinks in 1978.
Ali refused to be drafted into the U.S. Army (he was a conscientious objector on religious and moral grounds). He was stripped of his first title in 1967.
The official Muhammad Ali website has much more for you to enjoy!