0 Nelson Mandela Marks a Milestone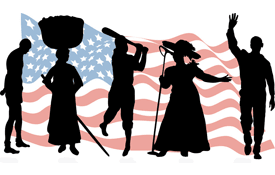 On February 11, 2010, it will be 20 years since Nelson Mandela was released from a South African prison.
A political prison for over 25 years, a social activist for a lifetime, Nelson Mandela represents the very concept of liberation over oppression.
He worked in the gold mines of Johannesburg, South Africa, before earning a law degree from the University of South Africa in 1942.
Nelson Mandela timeline:
1944 - Joined the African National Congress.
1944 - Becomes secretary and president of the Congress Youth League.
1951 - Youth League President.
1955 - Helps to draft the ANC Freedom Charter.
1961 - Becomes honorary secretary of the All African National Action Council.
1961 - Becomes the leader of Umkonto, ANC's underground paramilitary faction.
1962 - Sentenced to 5 years in prison for leaving South Africa without travel documents (and inciting riots).
1964 - Sentenced to life in prison for sabotage and treason.
1990 - Released from prison, February 11.
1991 - Elected ANC president.
1994 - Elected President of South Africa, April 27.
1994 - Inaugurated as President, May 12.
1999 - Leaves office, June.
Invictus, the 2009 film starring Morgan Freeman as Nelson Mandela, dramatizes how the president used a 1995 Rugby match to unite South Africans.
Watch the promotional movie trailer for Invictus (you may have to skip or close an ad).
Look for more Mandela slices of life on the big screen. Jennifer Hudson is scheduled to star as Winnie Mandela, his ex-wife in a forthcoming film.
Nelson Mandela's life struggle has been to secure equal rights for black South Africans. He's been awarded numerous honors, including the Nobel Peace Prize (along with former South African President F.W. de Klerk) in 1993.
Check out Mandela's autobiography, Long Walk to Freedom.