0 Nigeria Grabs October Black History Month Spotlight in the UK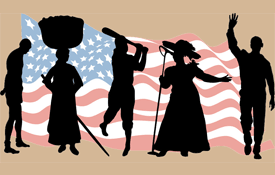 An edited version of an article by Chris Ochayi from the Nigerian News site Vanguardngr.com
Nigeria's rich cultural heritage will again take center stage in the United Kingdom during the month-long Black History Month Festival this October.
The UK event, under the auspices of Back To My Roots, will showcase the best of African culture, arts, and business.
Supported by the British Council and UNESCO, Back To My Roots is expected to attract over 5 million people.
Black History Month is celebrated every October by the British government saluting black contributions to European development.
Events will take place in four cities: London, Bristol, Birmingham and Glasgow in Scotland.