0 NYC Dream Concert to Benefit MLK JR DC Memorial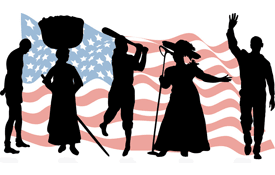 Quincy Jones, Russell Simmons, David Stern, Joel Horowitz, Edgar Bronfman Jr., and Tommy Hilfiger have come together to create The Dream Concert, a one-night benefit for The Martin Luther King Jr. Washington DC National Memorial.
Stern is the Commissioner of the National Basketball Association, Bronfman the Chairman of the Warner Music Group, and Horowitz is the CEO of Tommy Hilfiger.
Jimmy Jam and Terry Lewis will be the artistic directors of The Dream Concert. Jam and Lewis have produced Grammy Award winning albums for many artists, including Janet Jackson.
The Martin Luther King Jr. Washington DC National Memorial project is running out of time to secure the rest of the money needed to finish construction.
Groundbreaking took place on November 13, 2006. $21 million is still needed to complete the $100 million project.
Muhammad Ali, Angela Bassett, Jamie Foxx, Whoopi Goldberg, Cuba Gooding Jr., Michael Jordan, Magic Johnson, Kerry Washington, and former New York City Mayor David Dinkins are on the host committee for the Tuesday, September 18, 2007 Dream Concert at Radio City Music Hall in the Big Apple.
You can go to the Martin Luther King Jr. Memorial for further information.
The King Memorial is scheduled to be completed in 2008.