0 Odetta Sang for Civil Rights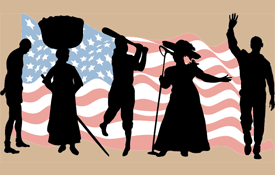 Singer Odetta Felious Gordon, (1930-2008), trained her voice for opera but decided to sing acoustic songs in the folk tradition. The guitar playing vocalist from Birmingham, Alabama, was one of the first popular African American folk singers in the 1960's.
Odetta used her influence to raise awareness about civil rights issues. She passed away December 2, 2008.