0 Oprah Winfrey to Create her OWN Television Channel with Discovery Networks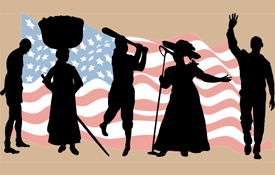 Oprah Winfrey and Discovery Communications have announced plans to create OWN: The Oprah Winfrey Network.
OWN will debut in 2009 in more than 70 million homes on what is currently the Discovery Health Channel.
Oprah is pictured with David Zaslav, President and CEO of Discovery Communications, who stated at a January,15, 2008 press conference: "At Discovery, our goals are to improve the quality of the networks while expanding the reach and success of our web presence. This venture does both, and having Oprah as Chairman and creative leader makes OWN a very unique property in a crowded media landscape."
OWN's mission is to create multiple platforms for women, men and their families with a purpose and a passion: to celebrate life, to inspire and entertain, empowering viewers around the world to live their best lives, and by doing so, lift the lives of those around them in ever-widening circles.
In addition to providing her talent, and personal commitment, Winfrey will have full editorial control over the joint venture and will be responsible for OWN's programming, branding and creative vision.
Winfrey will serve as Chairman of The Oprah Winfrey Network, LLC and the venture will be 50/50 owned by Discovery and her production company, Harpo. The Oprah Winfrey Network, LLC will be an independent company.
Announced on Martin Luther King Jr.'s (real) birthday, January 15th, 2008, this is another historic move for Ms. Winfrey.
I'm glad to see Oprah has taken the lead to provide more programming alternatives to established cable TV channels. We know who they are: BET, TV One, and others.
However, OWN will probably be broad in scope, appealing to that mass audience Oprah knows how to attract just like a magnet.