0 Oprah's Roots Traces Family Tree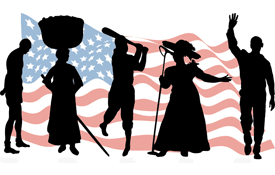 Genealogy research and DNA analysis have been the rage the last few years.
More African American families are using these technologies to discover African ancestral connections.
The PBS television series African American Lives, hosted by Henry "Skip" Louis Gates Jr., (shown above with Oprah Winfrey), debuted in February during Black History Month, 2006. African American Lives is fascinating. Famous black history people in the USA trace their lineage to Africa with Gates guiding the series along. I was very glad I watched several episodes last year. It's Oprah's chance this week, with a new, updated episode. One good thing about PBS, the programs are always repeated, so you'll eventually get a second chance to watch Oprah's Roots: An African American Lives Special.