0 Richard Wright's 2008 Centennial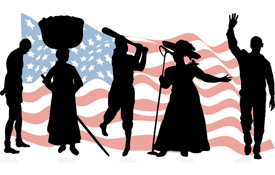 2008 is the centennial of the birth of author Richard Wright.
Richard Nathaniel Wright, (1908-1960), was born on September 4, in Adams County, Mississippi. Wright was the first African American author to gain a large mainstream audience.
He accomplished this by writing honestly about black inner city life. Wright spent his early years on a sharecropper farm in Natchez, Mississippi. His family moved from Natchez to Memphis, Tennessee, then to Jackson, Mississippi.
As an eighth grader in 1923, he wrote The Voodoo of Hell's Half Acre, a short story that was published in Jackson's Southern Register (a weekly newspaper targeted towards blacks).
After High School graduation, Wright returned to Memphis for a couple of years. While in the South, Southern Editor H.L. Mencken had a significant impact on Wright's consideration of writing as a career.
Wright realized through Mencken's literary journalism that words were an effective weapon in the social struggle for equality.
As a young man, Wright's fascination with writing and literature led him to unsuccessfully attempt prose in the style of many authors he admired including Theodore Dreiser, Sherwood Anderson, and Sinclair Lewis.
In 1927, Wright moved to Chicago. He got a job in the Post Office. Postal service friends who were members of the Communist Party encouraged him to join the party too. Artists, writers, and intellectuals of the day who sympathized with communism became affiliated with the John Reed Club (a group sponsored by the party).
Wright joined, and had his poems published in Left Front, a John Reed Club publication (1934). In 1936, the WPA assigned him to the Federal Theater Project where he worked as a public relations writer.
Late in 1936, Wright's short story Big Boy Leaves Home appeared in The New Caravan anthology. A November 1936 review by The New York Times and The New Republic called his story the best in the collection.
By 1937, Wright was in his right career as a writer. His first novel, Native Son, was published in March of 1940. The stage adaptation of Wright's best seller opened in 1941 at New York City's St. James Theater.
John Houseman produced and Orson Welles directed. The National Urban League picketed the production expressing their dissatisfaction that "Native Son" portrayed blacks in an unfavorable light.
Wright toured Brazil, Paris, and Europe in 1946. After writing 12 Million Black Voices, Wright was kept under surveillance by the FBI. By 1947, he decided to move to Paris. During the 1950's he traveled to Africa and Indonesia. He was a Pan Africanist who refuted Africa's arbitrary border divisions (imposed by Europeans).
Wright excelled in authoring Japanese poetry, writing over 4,000 haiku poems. He died in Paris on November 28, 1960.
For the 2008 Wright centennial, Harper Collins Publishers has released A Father's Law, (on sale January 8, 2008).
This unfinished and previously unpublished novel was found by Wright's daughter Julia after his death.
A Father's Law, and Richard Wright, are great black history month projects.