0 Spike Lee Directs Cinema Forward at 50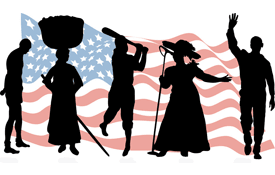 Shelton Jackson "Spike" Lee was born in Atlanta, Georgia, on March 20, 1957. Spike's family moved to New York City in 1959 for employment opportunities for his jazz bassist father, Bill Lee.
Spike Lee graduated from Morehouse College in 1979, then studied film at New York University.
Lee's 1983 student film, We Cut Heads, was screened at The Museum of Modern Art in New York City as part of the New Directors/New Films Festival.
We Cut Heads was also broadcast on public television in 1983-1984.
Spike's first successful commercial hit, She's Gotta Have it, premiered at the San Francisco Film Festival in March, 1986.
Lee's vision is to make realistic movies for and about real African American people that stimulate, provoke, and entertain.
His success in films School Daze, Jungle Fever, and Do the Right Thing, have paved the way for other contemporary African American directors, including: Mario Van Peebles - New Jack City, John Singleton - Boyz N the Hood, Matty Rich - Straight out of Brooklyn, and (Lee cinematographer) Ernest Dickerson - Juice.
When the Levees Broke, Lee's acclaimed 2006 documentary about Hurricane Katrina, was featured on both HBO and public television.
Spike Lee's entire filmography is available at imdb.com.