0 The First African American Steamboat Captain: R.J. Salisbury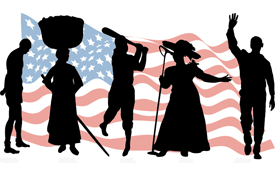 R.J. Salisbury piloted the steamer "Shiloh" as Captain between 1904 and 1908.
He took the pilot's license examination at the U.S. Steamboat Inspectors headquarters in Norfolk, Virginia in 1900.
Despite Jim Crow laws, hesitation among officials to sign his license, and resistant by engineers to sail with him, Captain Salisbury persevered to become the first African American steamboat captain.