0 The Juneteenth Celebration of Emancipation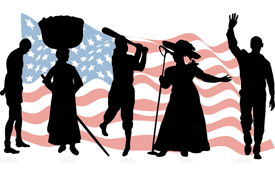 Here's the reason why African American slaves in Texas had been free for two and a half years, but didn't know it until June 19, 1865.
Surrounded by Confederate soldiers and geographically isolated, news of President Lincoln's Emancipation Proclamation on January 1, 1863 did not reach the black folks in Texas until two months after General Robert E. Lee's surrender at Appomattox, Virginia.
Union General Gordon Granger landed in Galveston, Texas on June 19, 1865 and immediately proclaimed the slaves freedom.
The celebration that followed the announcement has been reenacted every year in Texas, eventually becoming known as Juneteenth.
After cycles of popularity and decline, Juneteenth has experienced a resurgence across the USA, adopted beyond the borders of Texas (the only state where it is an official holiday) as a day to celebrate the freedom of all black Americans.