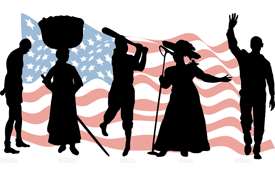 The William Frantz Public School in New Orleans may not have any significance to you, but for Ruby Bridges, her elementary school is an important part of Louisiana and U.S. history.
We received a question from Victoria Hart asking about the fascinating story of Ruby Bridges. Ruby was thrust into the spotlight as a six year old attending kindergarten on November 14, 1960, just months after a federal court ordered New Orleans public schools to desegregate.
Read Ruby's reflections about how a brave six year old girl got some life lessons in school she'll never forget. It's the real Ruby Bridges story, from the lips of one of only four black students who would integrate the New Orleans public school system in the Fall of 1960.