0 Stax 50 delivers Classic Soul Grand Slam Hits
by

Kingsley H. Smith

03/20/2007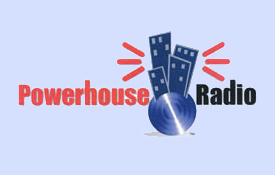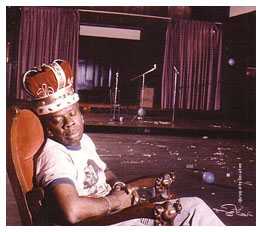 Here is Rufus Thomas, catching a nap, after "Walking the Dog" during a show stopping performance.
The Thomas classic, and 49 others songs from the Stax stable, are featured on the new Stax 50th Anniversary Celebration.
This is a magnificent two disc set, profiling the best of the Memphis sound. Congratulations to the Concord Music Group for bringing the Stax label back into the public spotlight.
Each track deserves to be a part of this collection. Some of the artists are not household names, however classic soul fans will remember these troubadours for their contributions to the Stax legacy.
My title, "Stax 50 delivers Classic Soul Grand Slam Hits," may be taking artistic license, as some of the songs were more commercially successfully than others.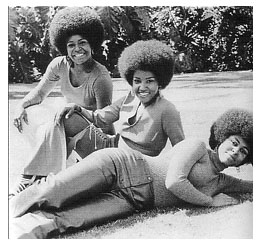 As an example, "So I Can Love You," the 1969 seminal hit by the Emotions, (pictured here), though not a monster smash, adds depth to this compilation.
Sheila, Wanda, and Jeanette Hutchinson, (the Emotions), would later obtain their biggest success with Columbia Records under the tutelage of Earth Wind & Fire's Maurice White.
Carla Thomas, Otis Redding, and Johnnie Taylor get several tracks, as do Isaac Hayes and Sam & Dave.




Sam Moore, on the right in this photo, with his partner Dave Prater, are represented with "Soul Man," "You Don't Know Like I Know," and "Hold on I'm Comin'."
We are also treated to some gems by Shirley Brown, the Soul Children, Mel & Tim, Jean Knight, William Bell, Eddie Floyd, the Mad Lads, the Astors, and the Temprees.
The 51 page CD booklet has a wonderful history of Stax, along with some great photos, including the three you see here.
Stax 50th Anniversary Celebration is an outstanding double CD capturing the essence of the best of Memphis soul:
"Gee Whiz (Look at His Eyes)" - Carla Thomas
"Last Night" - The Mar-Keys
"You Don't Miss Your Water" - William Bell
"Green Onions" - Booker T. & The MGs
"Walking the Dog" - Rufus Thomas
"I've Been Loving You Too Long (To Stop Now)" - Otis Redding
"Candy" - The Astors
"Respect" - Otis Redding
"You Don't Know Like I Know" - Sam & Dave
"I Want Someone" - The Mad Lads
" Hold On I'm Comin'" - Sam & Dave
"Let Me Be Good To You" - Carla Thomas
"Your Good Thing (Is About to End)" - Mable John
"Knock on Wood" - Eddie Floyd
"B-A-B-Y" - Carla Thomas
"Tramp" - Otis Redding & Carla Thomas
"Soul Finder" - The Bar-Kays
"Born Under a Bad Sign" - Albert King
"Soul Man" - Sam & Dave
"(Sittin' on) The Dock of the Bay" - Otis Redding
"I Got a Sure Thing" - Ollie & The Nightingales
"Soul Limbo" - Booker T. & The MGs
"I've Never Found A Girl (To Love Me Like You Do)" - Eddie Floyd
"What A Man" - Linda Lyndell
"Private Number" - William Bell & Judy Clay
"Who's Making Love" - Johnnie Taylor
"I Forgot to Be Your Lover" - William Bell
"I Like What You're Doing (To Me)" - Carla Thomas
"Time is Tight" - Booker T. & The MGs
"So I Can Love You" - The Emotions
"Walk on By" - Isaac Hayes
"Do the Funky Chicken" - Rufus Thomas
"Jody's Got Your Girl and Gone" - Johnnie Taylor
"Mr. Big Stuff" - Jean Knight
"Never Can Say Goodbye" - Isaac Hayes
"Whatcha See Is Whatcha Get" - The Dramatics
"Respect Yourself" - The Staple Singers
"Theme From Shaft" - Isaac Hayes
"Son of Shaft" - The Bar-Kays
"That's What Love Will Make You Do" - Little Milton
"I've Been Lonely For So Long" - Frederick Knight
"Hearsay" - Soul Children
"In The Rain" - Dramatics
"I'll Take You There" - The Staple Singers
"Starting All Over Again" - Mel & Tim
"Dedicated to The One I Love" - The Temprees
"If You're Ready (Come Go With Me)" - The Staple Singers
"Cheaper to Keep Her" - Johnnie Taylor
"I'll Be The Other Woman" - Soul Children
"Woman to Woman" - Shirley Brown