0 Billy Preston's Signature Song
by

Kingsley H. Smith

06/08/2006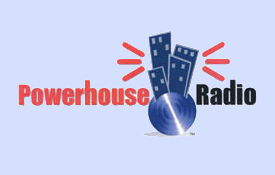 With the passing of Billy Preston at age 59, today we look back on his impact on popular music. We detailed Billy Preston's health problems, and some highlights of his career, back in April, 2006.
Musicians like Preston who lived in different musical cultures are unique.
Billy Preston was playing keyboards with gospel giant Mahalia Jackson when he was ten years old.
He was featured as young musician W.C. Handy in the Hollywood movie, St. Louis Blues, when he was only twelve years old.
As the organist on the Beatles album, Let It Be, he picked up the nickname, "the fifth Beatle," a title that stuck, but one that does not accurately reflect his broad contribution to music.
These are just three examples of Preston's amazing range: gospel, blues, and pop. His classic soul/pop hits are almost an after thought: "Will it Go Round in Circles," "Nothing from Nothing," "Outa-Space," and "You Are So Beautiful."
Billy Preston toured with Little Richard, was a regular on the 60's TV show Shindig, jammed with King Curtis on the classic R&B live track "Memphis Soul Stew," and was the ultimate musician everyone wanted on their session.
Always at the core of Billy's musical spirit was his gospel roots. That leads me to the song I think of as Billy Preston's signature: "That's the Way God Planned it."
I recently played one of the live versions of this song on my Saturday 4pm Eastern 1pm Pacific radio program, (ironically, just a few days before Preston would lose his long battle with complications from kidney disease).
"That's the Way God Planned it" really captures the strength of Billy Preston. It's a showcase for his church roots, his soul style, and his pop mastery. The song starts slowly, then builds in speed and rhythmic intensity, until it ends in a powerful vocal climax.
He recorded several versions of this song. One of the best is the live version included in his "best of" millennium CD. This version moves the song closer to a soulful prayer meeting, probably what he originally intended when he wrote it.
Billy Preston did it all, and that's the way God planned it.