0 Chaka Khan Funks Up Her New Release
by

Kingsley H. Smith

10/11/2007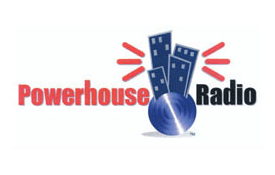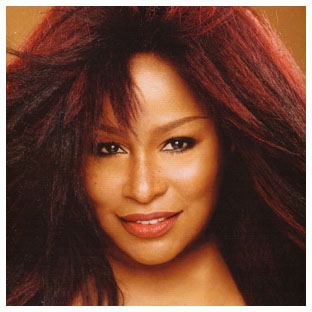 Chaka Khan dedicates her new CD, Funk This, to her grandma, and to her recording industry mentors Arif Mardin and Ahmet Ertegun.
She digs deep into her soul to project some sonic emotion through an adventurous collection of songs, all produced by the crafty song-hook magicians Jimmy Jam & Terry Lewis.
Chaka pulls you in and commands your attention with her magnetic voice, but the subtleties of her mastery of different genres reveals the cadence of a song styling surgeon who knows what she is doing.
When called for, her trademark powerful pipes still pump up the vocal volume. Overall, Funk This takes risks with material that you might not expect on a Chaka Khan record.
Most of the songs are uptempo, and they don't all fit into the classic definition of "funk."
The track that will sell the album, (or downloads), is "Disrespectful," a soul shoutin' hootenanny with the mesmerizing Mary J. Blige as Chaka's duet partner. This is the best cut on the collection.
Guitarist Tony Maiden of Rufus & Chaka Khan fame contributes to a couple of tracks, including the opening cut "Back In The Day," and a medley: "Pack'd My Bags/You Got The Love."
Do we really need a rehash of "You Got The Love?" It seems to appear out of nowhere as "Pack'd My Bags" fades. The synthesizer arrangement on this version of "You Got The Love" lacks the horn overlay of the original, but it is true in tone to the way the song was sung the first time around, and Chaka punches it out.
"Back In The Day" has that 'Rufus rhythm' old school fans should enjoy. Track 2, "Foolish Fool," reminds me more of Macy Gray than Chaka Khan, despite the voice differences. In "Foolish Fool," guitars dominate and drive the track with Chaka in control.
"Castles Made Of Sand," from the Jimi Hendrix songbook, parallels the original song. Chaka does not jump into uncharted "funk" on this one. You are listening to a mostly mellow mid-tempo rock classic.
I never really liked Prince's "Sign of the Times" because it's much too depressing. Chaka Khan's version builds on Prince's arrangement but just can't rescue me from the morose.
Michael McDonald stops by for a remake of the Carly Simon classic, "You Belong To Me." To my ear, this new duet with Chaka sounds overproduced.
More successful is "Ladies Man," a Joni Mitchell song which lends itself to Chaka's careful reading of the lyric while fusing elements of jazz into the pulse of the song.
"Super Life," an uptempo anthem about carrying the flag forward in the memory of those who have lost their lives (through genocide) is a great cut that features Chaka Khan radiating the energy of "I Feel For You."
Funk This is a misleading title for this CD. Yes, it's a departure from the jazz of her 2004 Classikahn, but Funk This is much more of an expansion into a broader array of music.
There are several hits here. Chaka expands her scope yet again. Ms. Khan has also co-written 7 of the 13 songs.
Producers Jimmy Jam & Terry Lewis show some restraint and don't get in the way. What they do is guide the project with creative resourcefulness, showcasing the unique manifestations of this daring diva: Chaka Khan.
"Back In The Day"
"Foolish Fool"
"One For All Time"
"Angel"
"Will You Love Me?"
"Castles Made Of Sand"
"Disrespectful" featuring Mary J. Blige
"Sign 'O' The Times"
"Pack'd My Bags/You Got The Love" featuring Tony Maiden
"Ladies' Man"
"You Belong To Me" featuring Michael McDonald
"Hail To The Wrong"
"Super Life"