0 Grammy Spectacular Struts Live Stuff Center Stage
by

Kingsley H. Smith

02/09/2009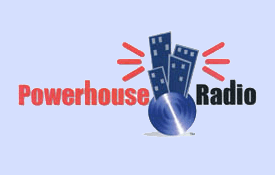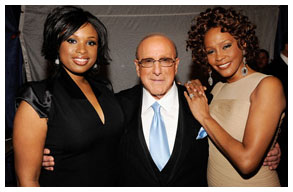 Have the Grammy Awards discovered a new magic formula?...bury the awards and spotlight the music?
Their 51st annual extravaganza at the Staples Center in Los Angeles was front loaded with lots of live music, and very little of the less than compelling award show dribble that usually interrupts the pacing of the live performances that highlight this television event.
But hey, it's an awards show right?
After an energetic opening from U2, Whitney Houston presented Jennifer Hudson with her best R&B Album of the year Grammy Award (Hudson, record executive Clive Davis, and Houston are pictured left to right).
You may have thought you were watching a live concert for the first 90 minutes, happily replacing the sometimes boring dialogue accompanying many of the formulaic Grammy presenters and winner acceptance speeches.
The show was improved this year by the Hollywood stars who teamed up with the musician presenters to frame the introduction of each specific award.
Actors have the skill to sell those adlibs just a little bit better reading the scripted introductions rather than musicians who fumble when eyeballing their television teleprompter lines.
Clearly, the inter-genre collaborations keep this program from being totally predictable.
Cold Play with Jay-Z, Stevie Wonder with The Jonas Brothers, or Al Green with Justin Timberlake made for some inventive musical television.
If you could only take about the first 2 hours of the Grammy marathon, you were rewarded with several interesting sets featuring some very good performances.