0 Grammy Award Sunday Salutes 7 Soulful Honorees
by

Kingsley H. Smith

12/09/2008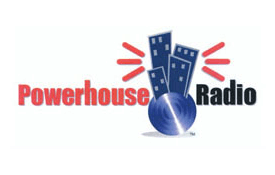 The 2008 Grammy Award nominees have been announced. 110 awards will be presented including 7 for R&B - soul. Here are 5 of the 7 R&B categories:
Best Female R&B Vocal Performance:
"Me, Myself And I," Beyonce'
"Heaven Sent," Keyshia Cole
"Spotlight," Jennifer Hudson
"Superwoman," Alicia Keys
"Need U Bad," Jazmine Sullivan
Best Male R&B Vocal Performance:
"You're The Only One," Eric Bene't
"Take You Down," Chris Brown
"Miss Independent," Ne-Yo
"Can't Help But Wait," Trey Songz
"Here I Stand," Usher
Best Traditional R&B Vocal Performance:
"A Change Is Gonna Come," Wayne Brady
"You've Got The Love I Need," Al Green Featuring Anthony Hamilton
"Baby I Know," Linda Jones with Helen Bruner & Terry Jones
"Love That Girl," Raphael Saadiq
"In Love With Another Man," Jazmine Sullivan
Best Contemporary R&B Album:
Growing Pains, Mary J. Blige
Back Of My Lac', J. Holiday
First Love, Karina
Year Of The Gentleman, Ne-Yo
Fearless, Jazmine Sullivan
Best R&B Album:
Love & Life, Eric Bene't
Motown: A Journey Through Hitsville USA, Boyz II Men
Lay It Down, Al Green
Jennifer Hudson, Jennifer Hudson
The Way I See It, Raphael Saadiq
For the Best R&B Album category, all of them are quite good. Look for a 3-way toss-up between Al Green, Jennifer Hudson, and ex Tony! Toni! Tone'! guy Raphael Saadiq.
The 51st Annual Grammy Awards will be presented on "Grammy Sunday," February 8, 2009, at the Staples Center in Los Angeles, California (broadcast live on CBS from 8 - 11:30 p.m Eastern).