0 African American Lives 2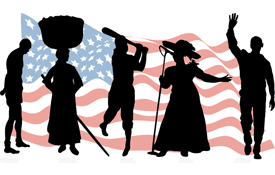 The television producers of African American Lives 2 are seeking an African American to join Harvard professor Henry Louis Gates Jr. and an all-new group of distinguished African Americans tentatively scheduled to air on PBS in February, 2008.
Under the supervision of Professor Gates, the series' research will be conducted by genealogists Tony Burroughs, Johni Cerny, Jane Ailes and Megan Smolenyak together with Ancestry.com, one of the world's leading online resources for family history information.
The selected individual's family history will be researched and featured on African American Lives 2, while a DNA testing service will provide a genetic analysis.
If you are interested, apply online at pbs.org/aalives. Online applications must be received by 6:00 p.m Eastern, Friday, May 4, 2007.