0 How Eartha Kitt Created a Black History Legend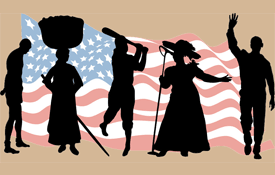 Eartha Kitt, (1927 - 2008), lived an amazing true-life story. She became the diva of Europe during the 1950's as an electrifying cabaret singer.
Her dating exploits with contemporary playboys filled the gossip pages with celebrity news.
Outspoken and independent, Kitt received a backlash from the African American community throughout her career for not being "black enough."
Despite this challenge, Eartha Kitt eventually flourished in the USA on stage, on screen, and on records with Grammy, Oscar, and Tony award nominations.
At just 16 as a member of the Katherine Dunham Dance Company, Eartha toured Mexico, South America, and Europe.
Follow this Eartha Kitt Timeline:
Films - Accused (1957), Anna Lucasta (1959), and Syanon (1965)
From 1968 to 1974 Kitt performed primarily in Europe.
In the late 1970's, she focused on her recording career
In the 1980's, she spent a lot of time on her Connecticut estate
More films in the 1990's, including Boomerang, Ernest: Scared Stupid, and Fatal Instinct
Kitt won the Daytime Emmy Award for outstanding performer in an animated program for Disney's The Emperor's New School (June 13, 2008)
She's best remembered for her role as Catwoman on the TV series Batman
Kitt proved to be a huge hit with the Paris nightclub crowd, and is known for her sultry, sexy cabaret act.