0 How The U.S. Supreme Court Influenced Black History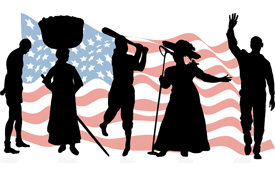 Dred Scott v. Sandford (1857).
Brown v. Board of Education argued by Thurgood Marshall (1954).
Regents of the University of California v. Bakke (1978)...just 3 of 10 landmark Supreme Court decisions that influenced black history in the USA.
Caryn Freeman highlights 10 cases in a colorful slide show "Supreme Court cases that shaped black America." Take a look! (Thurgood Marshall is pictured here).
2018 update: the slideshow has been removed, but the article remains.