0 2006 American Music Awards are Fan Favorites
by

Kingsley H. Smith

11/21/2006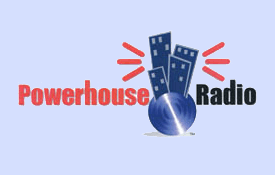 The American Music Awards grab the spotlight tonight, Tuesday, November 21st.
Last week we had the World Music Awards featuring a guest performance by Michael Jackson.
Are these award shows canceling each other out? VH1's hip-hop Awards, BET's hip-hop Awards, MTV's video Awards, the NAACP Image Awards, The Grammy Awards, etc., etc., etc.
People love to win awards. Entertainment companies love to promote their names. As a result, these programs are all over television.
The 2006 American Music Awards are chosen by music fans rather than artists or experts making this event special.
Dick Clark Productions has lined up Beyonce', Carrie Underwood, Dixie Chicks, Gwen Stefani, Josh Groban, Mary J. Blige, Nelly Furtado, Pussycat Dolls, Rascal Flatts, Snow Patrol and Tenacious D to perform.
Look for lots of "B," "C," and "D" listers as presenters. Yes, there are a few "A" list presenters too.
Here are the nominees in the category of R&B/Soul...

Favorite Male Artist:
Chris Brown
Jamie Foxx
Ne-Yo
Favorite Female Artist:
Mary J. Blige
Mariah Carey
Keyshia Cole
Favorite Band, Duo or Group:
The Black Eyed Peas
The Isley Brothers
Jagged Edge
Favorite Album:
The Breakthrough - Mary J. Blige
The Emancipation of Mimi - Mariah Carey
Unpredictable - Jamie Foxx
The Shrine Auditorium in Los Angeles, California will have all the action on the ABC-TV Network with host Jimmy Kimmel.