0 Christmas Favorites with an African Beat
by

Kingsley H. Smith

11/22/2006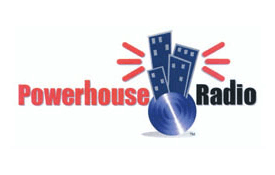 Some of South Africa's best talents are featured in a new collection of Christmas songs called, "African Christmas."
You'll easily recognize the melodies on this 2006 release.
Traditional Christmas carols are sung with melodic African voices in a variety of tempos.
Stylistically, "African Christmas" reminds me of Ladysmith Black Mambazo, Miriam Makeba, and other South African artists who have exported their culture to the world.
"Christmas Favorites with An African Beat," (the CD's subtitle), kicks into high gear with Bongani Masuku, Mandisa Dlanga, Max Mthambo, Vernon Abdul, and other personnel.
Zulu-flavored renditions of the following classics are featured:
Oh Come All Ye Faithful
Away in a Manger
Hark! The Herald Angels Sing
Joy to The World
Little Drummer Boy
When A Child is Born
Silent Night
We Wish You a Merry Christmas
Rudolf The Red Nosed Reindeer
Jingle Bell Rock
The Sun Shines Down (on A Christmas Day)
White Christmas
Jingle Bells
African Christmas (Acapella)
This is a good CD. We'll definitely be playing a few tracks from it on Powerhouse Radio in the weeks ahead as we get closer to Christmas.
Check out the Powerhouse Radio Christmas song playlist, and share it with your friends.