0 BET Awards Hype Hughley as Host
by

Kingsley H. Smith

06/24/2008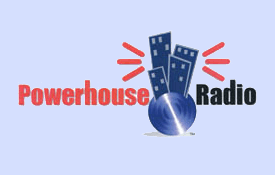 Comedian D.L. Hughley will pilot the 2008 BET Awards scheduled for Tuesday, June 24th at 8:00 pm Eastern.
BET loves to air this showcase several times, so look for it to be repeated often on your TV screen in the coming weeks.
Quincy Jones, who has more trophies than he can count, will be honored with a humanitarian award.
Al Green will receive a lifetime achievement award.
Among the scheduled performers: Usher (shown here), Alicia Keys, Nelly, Kanye West, Rihanna, Ne-Yo, and Al Green.
There are 16 categories in which various nominees will be honored.
For the 2 R&B categories, we have...
Best Female R&B Artist:
Mary J. Blige
Mariah Carey
Keyshia Cole
Alicia Keys
Rihanna
Best Male R&B Artist:
Raheem DeVaughn
J. Holiday
Ne-Yo
Trey Songz
Chris Brown
Interestingly, the nominated guys are mostly new school, whereas most of the ladies have been around for awhile with significant track records.