0 Cheryl Lynn Star Love
by

Kingsley H. Smith

08/31/2006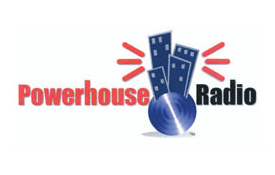 A burst of energy best describes the powerhouse punch of Cheryl Lynn's belting voice.
I caught her hot show in Houston, Texas, when her hit "Shake it Up Tonight," produced and arranged by Ray Parker Jr., was moving up the charts.
Cheryl was born in Los Angeles, California on March 11, 1957. Her official biography notes that she harmonized her way through tiny tots choir in church all the way to the adult chorus years later.
She traveled the circuit with gospel great James Cleveland in those early years.
When Cheryl was 21 years old, she appeared on Hollywood's "The Gong Show," (television's original American Idol), getting a perfect score singing Billy Preston's "You Are So Beautiful."
She signed with Columbia Records, and collaborated with Toto's David Paich, who co-wrote, arranged, and produced her first big hit, "Got To Be Real." The two also teamed up for Toto's hit, "Georgy Porgy," featuring Cheryl as the female lead.
Additional projects with Luther Vandross, Jimmy Jam and Terry Lewis, produced the hits "If this World Were Mine," and "Encore."
Notable Number One Cheryl Lynn R&B hits:
A personal favorite of mine - seven minutes and 23 seconds of "Star Love," another song arranged and produced by David Paich. "Star Love" showcases the amazing vocal range and ability of Cheryl Lynn.