0 Erykah Badu's Classic Soul Shape Shifter
by

Kingsley H. Smith

02/03/2008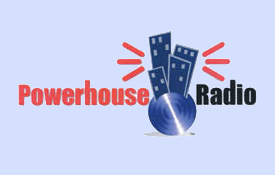 Dallas, Texas, native Erykah Badu's latest video, "Honey," contains a buffet of several vintage classic soul album covers and more, but that's not all...
Watch the entire video below to see Erykah morph into some of your R&B favorites.
Be on the lookout for:
De La Soul - 3 Feet High and Rising
Diana Ross - Blue
Earth Wind & Fire - Head to the Sky
Eric B. & Rakim - Paid in Full
Funkadelic - Maggot Brain
Grace Jones - Nightclubbing
LaBelle - Chameleon
Minnie Riperton - Perfect Angel
Nas - Illmatic
Ohio Players - Honey
Olivia Newton-John - Physical
Rufus - Rufus featuring Chaka Khan
The Beatles - Let It Be
Her new album, New Amerykah: Part One (4th World War) hits stores Tuesday, February 26th, 2008.
Unpredictable Erykah has a lot going on, so check her out!