0 Hope For Haiti Telethon to Feature Music and Hollywood Heavyweights
by

Kingsley H. Smith

01/21/2010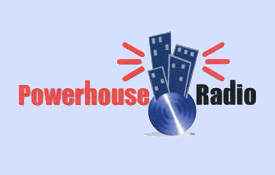 As of Thursday afternoon, January 21, from just the generous individual charitable givers in the USA, over 300 million dollars has already been raised to benefit the Haitian people stricken by the recent earthquake disaster.
Friday, at 8 pm Eastern, an all star telethon begins on MTV, with simulcasts on several other domestic and international TV networks .
Look for Wyclef Jean, Stevie Wonder, Beyonce', Madonna, Bruce Springsteen, Alicia Keys, Dave Matthews, Justin Timberlake, Jennifer Hudson, Sting, Mary J. Bilge, and other big names to persuade you to give.
Samuel L. Jackson, Morgan Freeman, Clint Eastwood, President Bill Clinton, Halle Berry, Chris Rock, Nicole Kidman, Jon Stewart, and several other Hollywood notables will do the same.
I highly recommend watching the Wyclef Jean video in Wyclef Jean Challenges Haitian Charity Critics. He tells it like it is.