0 Is there R&B/Soul in Live Earth?
by

Kingsley H. Smith

07/05/2007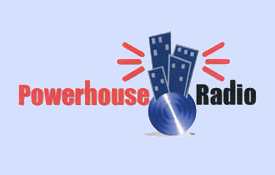 R&B/soul and hip-hop seem to be underrepresented this weekend in the 2007 global "concerts for a climate in crisis," Live Earth.
The same observation was made in 2005 during Live 8, the 20th anniversary concert marking Live Aid, the 1985 benefit to raise awareness about African famine.
Alicia Keys, Akon, Kanye West, and Ludacris are scheduled to appear at Giants Stadium in New Jersey, Saturday, July 7th.
John Legend and Black Eyed Peas are on the bill in the United Kingdom at Wembley Stadium.
Rihanna touches down in Japan to sing at Makuhari Messe, the concert venue in Tokyo.
In South Africa, Angelique Kidjo, Joss Stone, and the Soweto Gospel Choir turn up the volume.
150 musicians across 7 continents in the United States, United Kingdom, South Africa, Brazil, China, Japan, Germany, and Australia are coming together during the 24 hours of Live Earth to encourage individuals to take action to solve the climate crisis.
Here are the host cities:
New York
London
Johannesburg
Rio de Janeiro
Shanghai
Tokyo
Sydney
Hamburg
Sirius Satellite Radio, XM Satellite Radio, and Worldspace (satellite radio) will broadcast coverage.
During the 24 hour concert period, the main television network NBC, along with MSNBC, CNBC, Bravo, Sundance, Telemundo, UNI HD, and MUN2 will offer coverage.
Sundance channel has the earliest coverage, starting at 4 am Eastern. Bravo will start their broadcast at 9 am Eastern. The other channels will offer some coverage during the day.
NBC will anchor their coverage from 8 pm - 11 pm Eastern, Saturday night.