0 Isaac Hayes, Bernie Mac, & Samuel L. Jackson Get Soul Men Movie Focus
by

Kingsley H. Smith

08/12/2008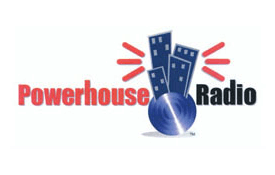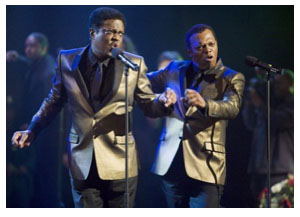 Here's the late Bernie Mac, along with Samuel L. Jackson, in a scene from Soul Men, a new music flick in the movie pipeline also featuring Isaac Hayes.
With both Mac and Hayes now deceased, I wonder if Dimension Films will stick to the scheduled USA release date this Fall of November 14, 2008?
Soul Men has a familiar story.
Take the sometimes strained relationship between 2 fictional legendary R&B male icons (think Sam & Dave), borrow a reunion theme from both Blues Brothers movies, and you have the core plot.
Our soul men, Mac and Jackson, decide to reunite at the Apollo Theater after going their separate ways for almost 20 years.
John Legend also has a prominent role in Soul Men. With the deaths of both Isaac Hayes and Bernie Mac within days of each other, I'm sure there will be additional interest when Soul Men finally gets released.