0 50 Ways To Love Michael Jackson
by

Kingsley H. Smith

08/14/2008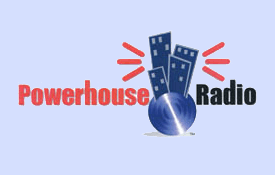 If 50 is the new 40, then the decade defying young at heart Michael Jackson has a lot to celebrate during many fun filled years to come.
The media certified tabloid musical giant, lovingly crowned, "The King of Pop," turns 50 years old on August 29, 2008.
Jacko joins Madonna, who also turns 50 on August 16, 2008, as another new AARP recruit (formerly American Association of Retired Persons).
Barring any health issues, I believe that Michael Jackson will eventually make a notable comeback.
In honor of his 50th birthday, here is my endearing timeline list of 50 Ways to Love Michael Jackson:
1958 - Michael Jackson is born (August 29th)
1968 - The Jackson 5 are signed by Motown Records
1969 - Motown releases Diana Ross Presents the Jackson 5 album
1970 - "I Want You Back" - Jackson 5 #1 song in January
1970 - "ABC" - Jackson 5 #1 in April


1970 - "The Love You Save" - Jackson 5 #1 in June
1970 - "I'll Be There" - Jackson 5 #1 in October
1971 - "Never Can Say Goodbye" - Jackson 5 #1 in May
1972 - "Got To Be There," MJ's first solo album is released
1972 - "Ben" becomes a hit single and album. (Rat power movie theme)!


1972 - MJ scores with the top 2 hit "Rockin' Robin'," a remake of the 1958 Bobby Day smash
1974 - "Dancing Machine" - Jackson 5 #1 in May
1976 - The Jacksons release The Jacksons on Epic Records produced by Philadelphia's Gamble & Huff
1977 - MJ begins preparing for his role in the movie The Wiz
1978 - The Jacksons release the critically acclaimed Destiny album


1979 - MJ releases Off The Wall produced by Quincy Jones
1980 - MJ scores a #1 song with "Rock With You"
1982 - MJ duets with Paul McCartney on Thriller with "The Girl Is Mine"
1982 - MJ writes and produces "Muscles," a top 10 Diana Ross hit
1983 - The Jackson 5 reunite for Motown's 25th Anniversary show in Los Angeles featuring a moonwalking MJ


1983 - Thriller conquers the charts
1983 - MJ duets with Paul McCartney for "Say Say Say," spending 6 weeks at #1
1984 - MJ wins 7 American Music Awards
1984 - MJ wins 3 MTV Music Video Awards
1984 - MJ receives 2nd degree burns on the set of a Pepsi commercial


1984 - MJ sings "State of Shock" with Mick Jagger on the Jacksons album Victory
1985 - MJ buys the publishing company owning the rights to 250 Beatles songs for $47.5 million
1985 - MJ and Lionel Richie write "We Are The World" and record the song with 43 stars to benefit USA for Africa's efforts for famine relief
1986 - MJ gets wacky with Bubbles the chimpanzee, Crusher, his 300 pound snake, and cocoons in a hyperbaric breathing chamber for shots of hyped oxygen
1987 - MJ's "Bad" tops the charts (R&B and pop)


1987 - MJ reaches #1 (pop & R&B) in Britain with the Siedah Garrett duet, "I Just Can't Stop Loving You"
1988 - MJ buys Sycamore Ranch in California - the future Neverland Ranch
1988 - "Man In The Mirror" become a #1 song
1990 - MJ wins the Entertainer of the Decade Award from the America Cinema Awards Foundation
1991 - MJ signs what is called a billion-dollar entertainment deal with Sony Music


1991 - The Dangerous album is released
1992 - MJ is interviewed by Ebony Magazine
1992 - The Jacksons: An American Dream debuts on national television dramatizing the story of the famous Gary, Indiana family
1993 - MJ performs during halftime at Super Bowl XXVII (27)
1994 - MJ retains attorney Johnny Cochran and settles a 1993 child molestation charge out of court for a reported $20 million dollars


1995 - MJ and sister Janet Jackson sound off on the song "Scream"
1995 - MJ and wife Lisa Marie Presley call it quits
1995 - HIStory: Past, Present, and Future , Book 1 MJ's double album of past hits creates some buzz and becomes a #1 best seller
1996 - MJ marries Debbie Rowe
2001 - Invincible CD is released


2006 - MJ escapes to the island of Bahrain, off the coast of Saudi Arabia, to rebuild his career
2007 - MJ is interviewed by Ebony magazine
2008 - 25th anniversary version of Thriller is released
2008 - MJ's plastic surgeon checks into a California psychiatric hospital
2008 - Rumors fly that MJ will make a comeback at a Las Vegas casino hotel