0 Marvin Gaye: You're The Man by a Landslide
by

Kingsley H. Smith

06/12/2008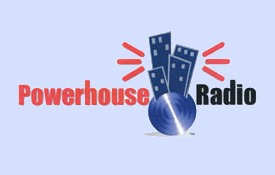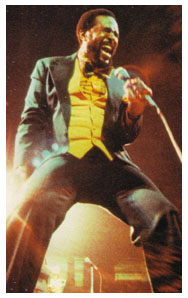 I recently rediscovered a vintage, activist, gem of a song tailor made for the neurotic 2008 USA presidential election year.
As several documentaries and books have revealed, Marvin Gaye was a creative kindred spirit who could not be held back by the predictable Motown hit machine.
One year after releasing what many believe is the greatest classic soul album of all time, 1971's What's Going On, Marvin dropped a song to the streets that surged with social commentary: "You're The Man," in May, 1972.
It was left off the Trouble Man album, and is one of those lost 45 rpm vinyl singles that featured part 1 only. The full version of the song (parts 1 & 2) can now be found on compilations (including 2001's The Very Best of Marvin Gaye 2 CD set).
Given the histrionics of the George McGovern vs. Richard Nixon presidential election of 1972, "You're The Man" remains timeless even today with it's critical message.
Check out the words, then listen to the last 60 seconds of this famous Motown piece.
"You're The Man"
Written by Marvin Gaye & Kenneth Stover
Performed by Marvin Gaye
© Motown Records
Released May, 1972
Chart peaks: #7 R&B, #50 pop
Talking, talking to the people
try, get them to go your way
tellin' us not to worry
that we won't be led astray
So blind, from signify
their opponents always lie
think about the mistakes you make
I believe that miracles at stake
We no busin', busin' is the issue
Do you have a plan wager
If, if you have a plan
If you have a master plan
I got to vote for you
Hey hey, got to vote for you
Cause, you're the man
We don't want to hear no more lies
About how you plan to economize
We want our dollar value increased
and employment to rise
The nation's taxation
causin' all of this inflation
Don't give us no peace sign
Turn around, and rob the people blind
Economics is the issue
Do you have a plan, wager
Cause if you got a master plan
I got to vote for you
You're the man
repeat:
Don't you understand
There's misery in the man
Don't you understand
There's misery in the man
People marching on Washington
Why not hear, what they have to say
Because the tables just might turn against you brother
sit around election day
Politics and hypocrites
Is turning us all into lunatics
Can you take the guns from our sons
Right all the wrongs this administrations done
Peace and freedom is the issue
Oh, do you have a plan, wager
Ah, cause if got the plan
If you got the master plan, Ohh
I got to vote for you
Hey hey, got to vote for you
Cause, you're the man, Ahhh
repeat:
Got to vote for you