0 Prince Salutes James Brown at Super Bowl 41
by

Kingsley H. Smith

01/30/2007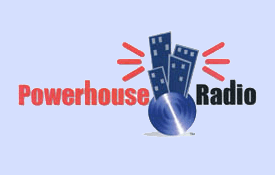 Look for Prince to step lightly but brightly during the halftime show at Super Bowl 41 this Sunday, February 4.
During his set, Mr. "Purple Rain" is scheduled to include a tribute to James Brown.
One of the funkiest Prince hits is "Sexy M.F.," a vamp that borrows heavily from the style of soul brother number one.
Don't expect Prince to perform it, as the censors would have a field day hitting the bleep button. (The halftime show will be on a slight broadcast time-delay).
We play a unique version of "Sexy M.F." on Powerhouse Radio that even your grandmother could enjoy.
Like the Rolling Stones who performed last year, Prince is a non-conformist, who can offer up some spontaneous, unpredictable moves.
Given the Janet Jackson "wardrobe malfunction" incident in 2004, you can bet Prince will take the high road during the middle of the big game and keep things rated G.
Check out the Super Bowl halftime show.