0 Smokey Robinson Passes the Time Flying High with Hits
by

Kingsley H. Smith

07/14/2009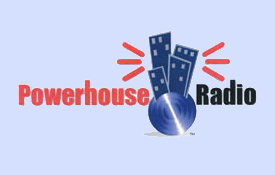 Bill (William) Smokey Robinson has been apart of the music scene since Motown captured the hearts of young America way back when.
Smokey's sincere comments regarding fond memories of Michael Jackson have been well received in the media during the aftermath of the Jackson tragedy.
Time Flies When You Are Having Fun is the brand new Smokey Robinson album, scheduled for release on Tuesday, August 25, 2009, on his own label, Robso Records.
Smokey is on the road during his 2009 tour:
Wednesday, July 15, Costa Mesa, CA, Pacific Amphitheatre
Friday, July 17, Morton, MN, Jackpot Junction Casino
Saturday, July 18, Fort Worth, TX, Bass Performance Hall
Thursday, July 23, Clarkston, MI, DTE Energy Music Theatre
Saturday, July 25, Lisle, IL, Morton Arboretum
Friday, July 31, Kelseyville, CA, Konocti Field Amphitheater
August:
Saturday, Aug. 1, Oakville, CA, Robert Mondavi Winery
Friday, Aug. 7, Saratoga, CA, The Mountain Winery
Wednesday, Aug. 12, Vienna, VA, The Filene Center
September:
Friday, Sept. 4, Shreveport, LA, Sam's Town Casino
Sunday, Sept. 6, Vinton, LA, Delta Downs Casino
Friday, Sept. 18, Galveston, TX, The Grand Opera House
Saturday, Sept. 19, Biloxi, MS, Beau Rivage Resort
October:
Wednesday, Oct 28, Newark NJ, NJ Performing Arts Center
November:
Friday, Nov 13, Agoura Hills, CA, Canyon Club