0 7 Patti Austin Picks for Live Concert Action
by

Kingsley H. Smith

09/27/2007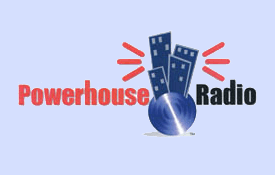 Patti Austin brings her unpredictable charm and stunning voice to several international stops on her current 2007 tour.
The New York City native has shared her glowing warmth with both fans and fellow musicians.
Patti's duet credits include some passionate vocal power with both George Benson and Michael Jackson.
Like many performers, Austin paid her early dues singing background vocals on the recordings of Roberta Flack, Angela Bofill, and others.
You probably remember her number one hit, and biggest song to date, the classic: "Baby Come To Me."
Here are 7 Patti Austin picks for live concert action:
"Baby Come to Me" (duet with James Ingram)
"How Do You Keep The Music Playing?" (James Ingram with Patti Austin)
"Do You Love Me"
"So Amazing" (tribute to Luther Vandross)
"Stop Look and Listen"
"Every Home Should Have One"
"Honey For The Bees"
Patti Austin on Tour:
Friday, September 28, 2007 Greek Theatre - Los Angeles, California


Wednesday, October 10, Myerson Symphony Center - Dallas, Texas with Duke Ellington Orchestra and Byron Stribling


Saturday, October 27, "IMAC" - Huntington, Long Island, New York


Sunday, October 28, Ramshead Tavern - Annapolis, Maryland


Wednesday, November 7, Basel, Switzerland with Clayton-Hamilton Big Band


Friday, November 9 - Sunday, November 11, DeVos Performance Hall - Grand Rapids, Michigan with the Grand Rapids Symphony


Tuesday, November 13 - Wednesday, November 14, Papillon VI, The Centre - Vancouver, Canada...special guest artist of Emil Chau


Saturday, November 17, Papillon VI, Bill Graham Civic Auditorium - San Francisco, California...special guest artist of Emil Chau


Monday, December 31, Kennedy Center - Washington, DC