0 Bettye LaVette Sings the Real Deal
by

Kingsley H. Smith

06/03/2010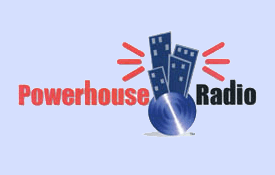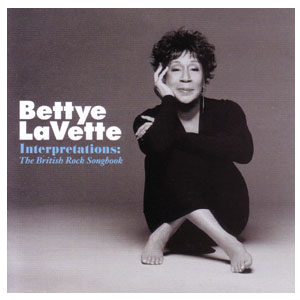 Bettye LaVette is the legendary female classic soul lady who's career is repeatedly described as invisible anonymity.
She's not a household name. How can this be?
In 1962, she had a top 10 R&B hit with her very first recording, "My Man-He's A Lovin' Man."
Through the years, Bettye has teased the R&B charts, never quite breaking through to big time fame.
Despite this stigma, she's earned an iconic reputation as one of the most gifted song interpreters you'll ever hear.
Enter Bettye LaVette's May, 2010 release Interpretations: The British Rock Songbook.
Classic soul invades the classic rock play book to sprout 13 re-groomed tunes.
The album concept reverses the 1960's trend of British bands covering the songs of American blues artists.
LaVette recasts the formula weaving rock hits into fresh, mellow, torch songs fueled by soul-to-the-bone emotion.
These chestnuts are not the usual overexposed suspects.
Even If you've never heard of the original songs, and don't know who recorded them, this collection could easily stand on it's own as a quality introduction to Bettye LaVette.
I have been following the hype about this album for months, and I'm happy to say it delivers.
One personal criticism is LaVette's choice to sing some of what were original uptempo classics as ballads this time around, however she creates inspired renderings with clear, understood lyrics.
Who says you can't have a renaissance in the music business after kickin' it for over 40 years!
Check out Bettye LaVette Interpretations: The British Rock Songbook
"The Word" (Lennon & McCartney)
"No Time To Live" (Capaldi & Winwood)
"Don't Let Me Be Misunderstood" (Benny Benjamin)
"All My Love" (John Paul Jones & Robert Plant)
"Isn't It A Pity" (George Harrison)
"Wish You Were Here" (Roger Waters)
"It Don't Come Easy" (Richard Starkey)
"Maybe I'm Amazed" (Paul McCartney)
"Salt of the Earth" (Mick Jagger & Keith Richards)
"Nights In White Satin" (Justin Hayward)
"Why Does Love Got To Be So Sad" (Eric Clapton)
"Don't Let The Sun Go Down On Me" (Elton John)
"Love Reign O'er Me" (Pete Townshend)
Track 13 is a bonus track recorded live at the Kennedy Center in Washington DC, December, 2008.
Listen to 30 seconds of "Isn't It A Pity" sung by Bettye LaVette.