0 Black History Month Classic Soul Anthems
by

Kingsley H. Smith

02/04/2010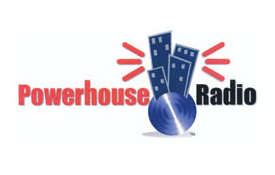 The White House is getting ready to host a civil rights music review on February 10, 2010.
President and Mrs. Obama have invited Natalie Cole, Bob Dylan, Jennifer Hudson, John Legend, John Mellencamp, Smokey Robinson, Seal, the Blind Boys of Alabama, and the Howard University Choir to perform music from the movement.
A PBS television broadcast on February 11th, as well as a one hour NPR radio special on selected stations during Black History Month will feature the concert.
One of the best classic soul compilations of civil rights era music is Black Power: Music of A Revolution.
This 2 CD set was released on the Shout label in 2004.
It has one of the best collections I've seen of both message music and liberation prose from the golden age of R&B.
Here are the tracks on Disc 1 & 2:
"The Black Panther Party" - Huey Newton
"You're The Man pts. 1 & 2" - Marvin Gaye
"Let's Clean Up The Ghetto" - Philadelphia Int'l All Stars
"Change It" - Kathleen Cleaver
"Song To The System" - Segments of Time
"Right On" - Sons of Slum
"Tell It Like It Is" - S.O.U.L.
"Mighty Mighty" - Earth Wind & Fire
"Compared To What" - Les McCann & Eddie Harris
"I Don't Know What This World Is Coming To" - Soul Children
"Power to the People" - Huey Newton
"Give More Power To The People" - Chi-Lites
"Give The People What They Want" - O'Jays
"We Want Black Power" - Stokely Carmichael
"Say It Loud - I'm Black and I'm Proud" - James Brown
"Blackenized" - Hank Ballard
"So Much Strength" - Stokely Carmichael
"Fight The Power (pt. 1)" - Isley Brothers
"Stop Singing and Start Swinging" - Malcolm X
"Standing & Fighting" - Malcolm X
"Message From a Black Man" - Temptations
"Part - E, S' - Watts Prophets
"Violence is as American as Cherry Pie" - H. Rap Brown
"The Revolution Will Not Be Televised" - Gil Scott-Heron
"When The Revolution Comes" - The Last Poets
"Am I Black Enough For You?" - Billy Paul
"Black Unity" - Stokely Carmichael
"My People...Hold On" - Eddie Kendricks
"Be Thankful For What You Got" - William DeVaughn
"Chocolate City" - Parliament
"We're a Winner (live)" - Curtis Mayfield
"We Got More Soul" - Dyke & The Blazers
"I Am Somebody (part 2)" - Johnnie Taylor
"Express Yourself" - Watts 103rd St. Rhythm Band
"Respect Yourself" - Staple Singers
"To Be Young, Gifted and Black" - Nina Simone
"Lift Ev'ry Voice and Sing" - Kim Weston
"Ain't' No Stoppin' Us Now" - McFadden & Whitehead
The number of female artists represented is light, but still, this is a powerful music and spoken word reflection of the civil rights social movement.
Listen to 15 seconds of activist H. Rap Brown's "Violence is as American as Cherry Pie."