0 Classic Soul Icons: Cooke, Benton, & Eckstine
by

Kingsley H. Smith

04/21/2008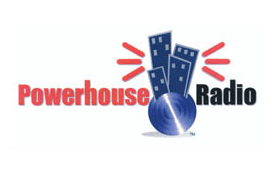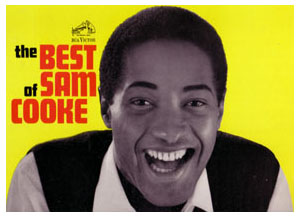 The modern style of soul that morphed out of popular 1950's R&B was partly created by pioneer Sam Cooke.
Cooke's 1957 smash, "You Send Me," was a #1 R&B hit for six weeks, and a #1 pop favorite for three weeks.
The entire Cooke story is revealed in Dorothy Ferebee's review of Dream Boogie: The Triumph of Sam Cooke.
Not everyone followed Cooke's mainstream cross-over appeal...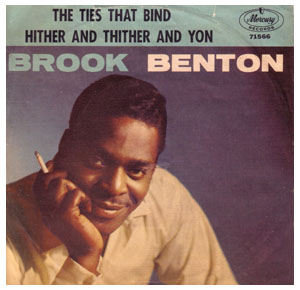 Brook Benton came close. "It's Just a Matter of Time" was a 1959 hit for Benton, a guy who started his career writing songs recorded by Nat King Cole and Clyde McPhatter (of the Drifters).
The Barry White of his era, Benton had seven #1 R&B songs including "Rainy Night in Georgia," a #1 R&B song in 1970 (#4 pop).
Benton's distinctive baritone was his trademark.
Billy "Mr. B" Eckstine, another crooner with a magnificent voice, entered the R&B hit parade in 1946 with "Prisoner of Love," later reworked by James Brown.
Eckstine also recorded "Blue Moon" in 1949, a song that would be taken to a new level by the Marcels with their 1961 hit.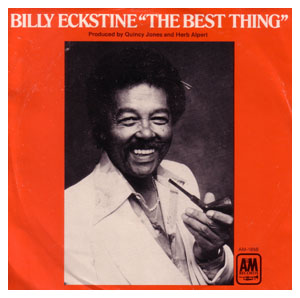 This 45 rpm picture sleeve photo of Eckstine, (from the PowerhouseRadio.com archive), is from a 1976 session produced by Quincy Jones and Herb Alpert.
Eckstine, solidly rooted in popular jazz, never significantly crossed over into the contemporary soul scene. As with singer Arthur Prysock, attempts by producers to blend Eckstine's style into youth oriented rhythms just never clicked.
That's not to sell their vocal talents short. Billy Eckstine, Brook Benton, and especially Sam Cooke all deserve their place in the sun as classic soul icons who pioneered the genre.