0 Grammy Award Winners a Mixed Bag
by

Kingsley H. Smith

02/12/2007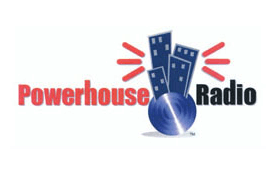 Grammy night was a mixed bag with the Dixie Chicks walking away with five awards, Red Hot Chili Peppers taking four, and Mary J. Blige cashing in three.
Best acceptance speech: Ludacris (for best rap album), who thanked everyone but his pizza delivery person.
Most surprised winner: Stevie Wonder with Tony Bennett for their duet "For Once in My Life." Stevie seemed completely surprised.
Most unusual performance: a tie between Gnarls Barkley who sang "Crazy," and Christina Aguilera, who tried on James Brown's "It's a Man's, Man's, Man's World" for size.
This show tries to be something for everybody. As a result, the prime time television broadcast blacks out many contemporary categories lots of people are interested in.
Considerable time is taken up acknowledging lifetime achievement honorees, at the expense of spotlighting more current talent (in the Grammy Award winners circle).
You get some brilliant moments of live performance from many of the artists as the main payoff for watching this show. Overall, it's hit or miss for consistent show-stopping. If you like the artist, you'll probably like their performance.
Last week, I made a few predictions in the R&B category?
1) My pick: Best Female R&B Vocal Performance: "Be Without You" Mary J. Blige, The Breakthrough.
The winner: Mary J. Blige
2) My pick: Best Male R&B Vocal Performance: "I Call it Love" Lionel Richie, Coming Home.
The winner: "Heaven" John Legend
3) My pick: Best R&B Performance by a Duo or Group with Vocals: "Everyday (Family Reunion)" Chaka Khan, Gerald Levert, Yolanda Adams & Carl Thomas, Madea's Family Reunion.
The Winner: "Family Affair" Sly & the Family Stone, John Legend, Joss Stone with Van Hunt
4) My pick: Best Traditional R&B Vocal Performance: "I Found My Everything" Mary J. Blige featuring Raphael Saadiq, The Breakthrough.
Winner: "God Bless the Child" George Benson & Al Jarreau featuring Jill Scott (my alternate pick, really more jazz than traditional R&B)
5) My pick: Best R&B Song: "Be Without You" Mary J. Blige, The Breakthrough.
Winner: Mary J. Blige
6) My pick: Best R&B Album: The Breakthrough Mary J. Blige.
Winner: Mary J. Blige
7) My pick: Best Contemporary R&B Album: B'Day Beyonce'
Winner: Beyonce'