0 Lena Horne Leaves a Lasting Legacy of Music
by

Kingsley H. Smith

05/11/2010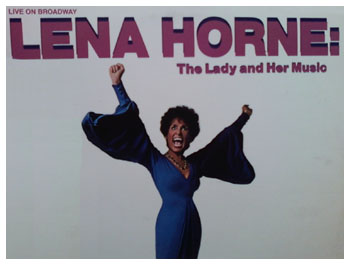 Lena Horne was an all-media superstar who captured hearts on radio, television, movies, records, and Broadway.
Ms. Horne was attracted to show business early as a 16-year-old chorus girl at Harlem's famous Cotton Club in 1933.
She was born in Brooklyn, New York on June 30, 1917, and celebrated her 90th birthday in 2007.
Ms. Horne has just passed away at 92 (on May 10, 2010).
In 1981, Quincy Jones' Qwest Records released Lena Horne: The Lady and Her Music Live on Broadway.
Listen to 60 seconds of Lena Horne singing "If You Believe" from this double album.