0 Marvin Gaye DVD has Rare Concert Footage
by

Kingsley H. Smith

09/19/2006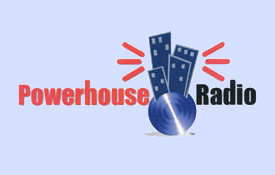 In 1981, Marvin Gaye was featured in an hour-long television special broadcast in Ostende, Belgium. The concert was recorded and filmed that year on July 4th, but was never released in the USA.
Out this past Tuesday, September 12th for the first time ever, Marvin's concert performance on DVD features these 10 hits:
Got To Give It Up
Come Get To This
Let's Get It On
After The Dance
If This World Were Mine
Ain't Nothing Like The Real Thing
Ain't No Mountain High Enough
How Sweet It Is (To Be Loved By You)
I Want You
Inner City Blues (Make Me Want To Holler)
What's a good DVD without the bonus features? "Marvin Gaye - Live In Belgium 1981" includes several.
There's footage of a candid Marvin Gaye interview along with two rare lip-synch performances of "I Heard It Through The Grapevine" and "Heavy Love Affair" from a local Belgian TV show.
Both videos were shot weeks before the TV concert to promote the show.
Additional features include the original a cappella vocal track for "I Heard It Through The Grapevine."
Several live Marvin Gaye albums/CD's have been previously released, including these 4:
Marvin Gaye Live (1974)
Marvin Gaye Live in Montreux 1980 (2003)
Live in Miami (2003)
Legend, Live, and Forever (2006)
Legend, Live, and Forever, released earlier this year, includes recordings from the late 1960's and early 1970's from Japan and Europe.
Some of the recordings used equipment of questionable quality during some of the dates. You'll probably want to pass on Legend, Live, and Forever.